Dear Customers,
We are a proud exhibitor at the Nordic Precision Medicine Forum, which is taking place on the 28th-29th of April in Stockholm, Sweden. This event will explore the latest developments in precision medicine across the Nordics region and unite the community driving precision medicine forward, with its promise to really transform future healthcare as well as the entire life science sector.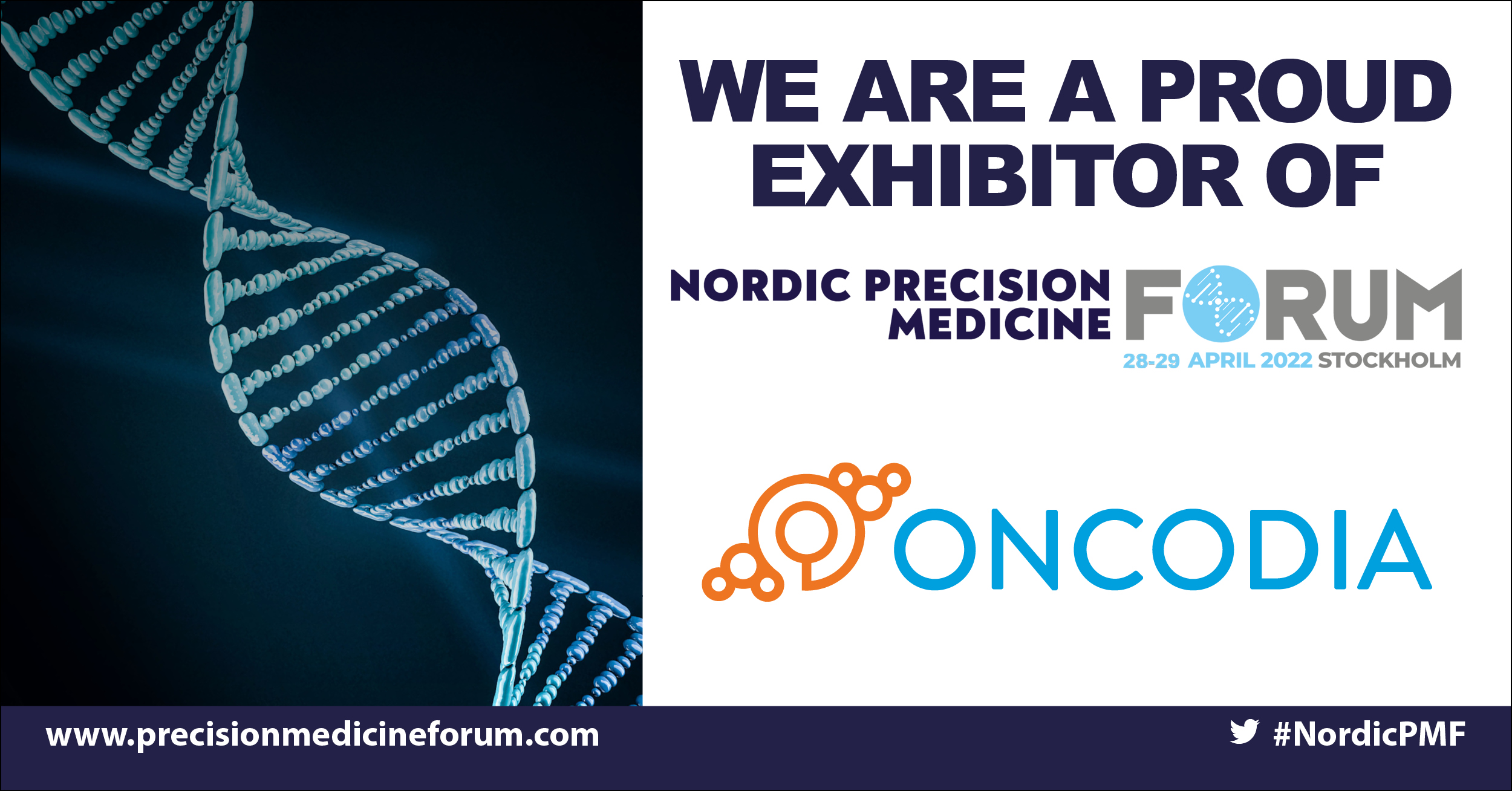 At the same time, Oncodia will sponsor and take part in the 12th Workshop of the Nordic Alliance for Clinical Genomics in Reykjavik, Iceland. This is a community driven approach to deliver better healthcare with the active participation of the top Nordic clinics, facilitated by the hands of the leading diagnosis specialists and minds of the top-tier genomics scientists. If you have interest in participating in the community, visit the website of our coordinators at:

https://nordicclinicalgenomics.org/events/12th-nacg-workshop-28-29th-april-2022
If you are participating at one of these important Nordic events in the coming days, stop by our booths and we will be happy to talk precision medicine with you!
For further information, please reach us at: [email protected].